Editor's note: This post is part of our blog series all about internal communications. We've got other posts about treating your internal comms more like content marketing, why you should rethink your approach to internal comms, making your internal comms more than an email, and putting your internal communication where it counts.
---
Your people are your best asset, and how you communicate with your team matters. Their knowledge and talent enable you to create products and solve problems for your customers. Their ideas and initiative help grow your company and challenge the status quo. And, importantly, they make work fun. 
Your people matter. The relationships among your team matter. Communication is how we build those relationships, make decisions, manage projects, celebrate successes, and so on. So your communication matters. A heck of a lot.
Why your internal communication matters
Everything from your team's productivity to your organizational culture is influenced by (or wholly dependent on) your internal communication — that is, how the members of your organization share information and relate to one another, from everyday interactions to new policy announcements to monthly finance reports from upper management.
Think about the other things that are important for your employees and the success of your business: the office space you occupy, the tools and software you use, the annual leadership retreat, the snacks in the break room fridge. You invest in things that matter because they make your company better. Your internal communications are no different, but too often aren't given a similar level of consideration and investment.
It's time we invest more energy and resources into our internal communication. Here are three areas of your internal communications that need attention. (Hint: Send this to your boss.)
Start with strategy
Nearly every other area of your business has a strategy for success — a thoughtfully developed, road-tested process to ensure you accomplish your goals. Undoubtedly your team has a marketing strategy for your external communications to engage target customers through a variety of channels and help them understand who you are, what you do, and how you can make their lives better. Likewise, you should have a strategy for your internal communications to engage your employees with the information they need.
(Note the difference between "engage" and simply "reach," because your current internal communications are probably reaching your employees (or at least their inboxes). But skimming an email and understanding or remembering the meaning of an important message aren't the same. Sending a company-wide email about a new policy or announcement is boring and lazy. Most importantly, though, it's often ineffective. We can all do better!)
Right audience, right channel, right message
Strategic external marketing is segmented to reach the right customer with the right message in just the right way. (See where I'm going with this?) Your internal communications should do the same. Your message may impact each role or department in your company differently, and the information or delivery ought to differ accordingly. This is especially important for larger teams. Consider what information is relevant to a particular employee or group, determine how that employee or group would best receive and engage with the message, and distribute for maximum engagement and retention. A great way to start: Ask your employees how they prefer to communicate and receive information.
An internal communications strategy also includes the tools or platforms your team uses to communicate—think email or Slack or *Millennial gasp* telephone. As they say, the medium is the message (or at least part of it), so the channels through which messages are sent connote certain values. More about this in our earlier post, by the way. Be sure the implied messages of the tools you use reflect your company identity and your employees' preferences.
Your communication is your culture
All together, your internal communications—messaging and medium—convey your organizational culture. Your company might even have a culture strategy in place. Culture is created and enacted through communication — so if you care about your company culture (which you do), you should care about your internal communication. 
Measure your success
Whether you have an established system for internal communications or the above paragraphs were the first time you thought about creating one, gathering metrics is a great first or next step for honing your approach. 
Measure the success of your internal communications. Measure your employees' preferences for receiving internal communications. Measure engagement with existing and new materials. Knowing where you're at is essential for charting a course forward.
Here are a few questions to consider in your quest for measuring the success of your internal communications:
How much are employees engaging with existing internal communications? (e.g. reads or clicks in company emails, web traffic on the company intranet, questions or feedback about new benefits or policies, conversation around the proverbial water cooler)

How do the tools we use reinforce our organizational identity?

How are we incorporating visuals and thoughtful design into our internal communications?

What are employees' preferences for communication tools and styles?

What are employees' goals for their communication? What do they want or need to do when communicating with teammates?
Apply your marketing smarts to internal communications
It's only logical that in order for your team to meaningfully engage with internal communications, those communications should be formatted and delivered in ways your employees prefer to engage with them. Apply some marketing smarts here: Marketing teams gather analytics and usage statistics to gauge the success of external marketing campaigns and prove ROI. Do the same internally. Do more of what is working. If something isn't working, change your approach. Pivot.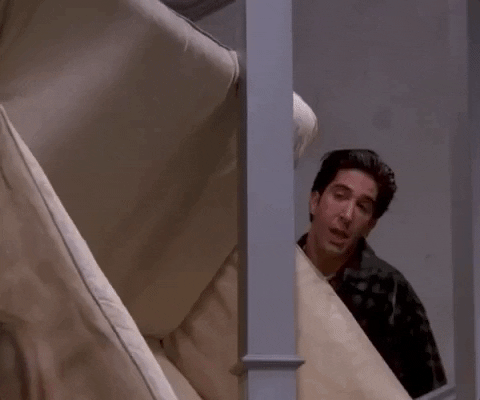 Basic measurements are valuable, but even more important than page views or clickthroughs is how much employees are understanding and taking action on relevant messages. Track whether employees completed the intended action from a piece of internal content—just like marketers track conversions with your external content. Consider polling or short surveys to assess employees' comprehension, especially with a big new policy or changes to the company's mission or core values. Make dialogue about internal communications and organizational culture part of quarterly or annual review conversations. 
Ultimately, you should have a system in place for disseminating internal communications that is adaptable to employees' changing preferences and different types of messages, as well as being simply somewhere employees want to go to receive information. Metrics can help you define what that is and how to get there.
Reap the rewards
Let's zoom out and consider how internal communications have larger effects on your company. We already know that rethinking your internal communications is good for your employees, your company, and your customers. Morale is up and employees are more engaged, which boosts productivity and retention. (Did you know replacing an employee can cost the company anywhere from 50% to 200% of the employees' salary?!) The company is more aligned with its organizational goals, which enhances the employer brand. Customer satisfaction grows as folks outside the company reap the benefits of positive changes within. Everybody wins.
What have we learned? Leveling up your internal communications strategy is good for company culture and the bottom line. Treating your internal communications more like content marketing—including developing a segmented, multichannel strategy using visual content—is how to do it. And measuring employees' engagement and understanding from existing and new internal content will point you in the right direction.
---
Ready to spice up your internal communications with a visual content strategy? Get in touch with us and be sure to grab our free guide to craft an all-star internal communications strategy.