HOW
we create
Cheers to our patented "lemons-to-lemonade" recipe.
Infographic services
, coming right up.
1. Start by gathering a whole bunch of lemony-fresh data, and squeeze the essence into an industrial-grade copywriter. Add a sugar cube.
2. Bring to a boil to create concise copy, and let sit with the client for one to two days. Set aside some of the mixture for microcontent.
3. Incorporate coloring, illustrative sweetness, and the highly classified secret ingredient our employees guard with their lives: organization.
4. When prepared, allow a designer to stir up a bit of their magic. At this stage, take safety precautions and ensure that dropping jaws are properly secured.
5. Serve to the client for taste testing. Through multiple rounds — but not too many, we're not in college anymore — engineer the perfect infographic.
WHO
works with us
You might have heard of one or two of our infographic clients.
WHAT
we make
Infographics can take on a few different shapes and sizes.
Click a type to learn more.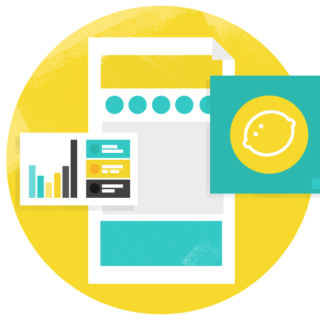 Static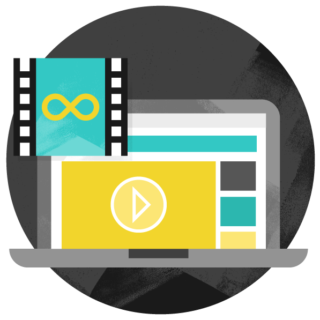 Animated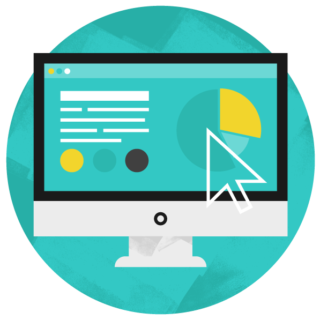 Interactive
Static infographics come in two packages. First, there's the format you might know best, what we call classics. These beauties are like a delicious glass of lemonade with a punch.
Static infographics can also help to comprise larger, in-depth reports. These pitchers of pink lemonade are most often delivered to clients as PDFs and are chock full of easily understood info and compelling illustrations.


We make two kinds of animated infographics: They can be short videos, which help to break down complex topics. These feats of motion design, our glasses of sparkling lemonade, are brewed to excite your audience and quench their thirst for info.
Or to catch eyes in a social feed, animated infographics can also be beautiful GIFs with smooth transitions and pops of color. Like a lemon drop martini, these mini movies establish companies as fun and engaging.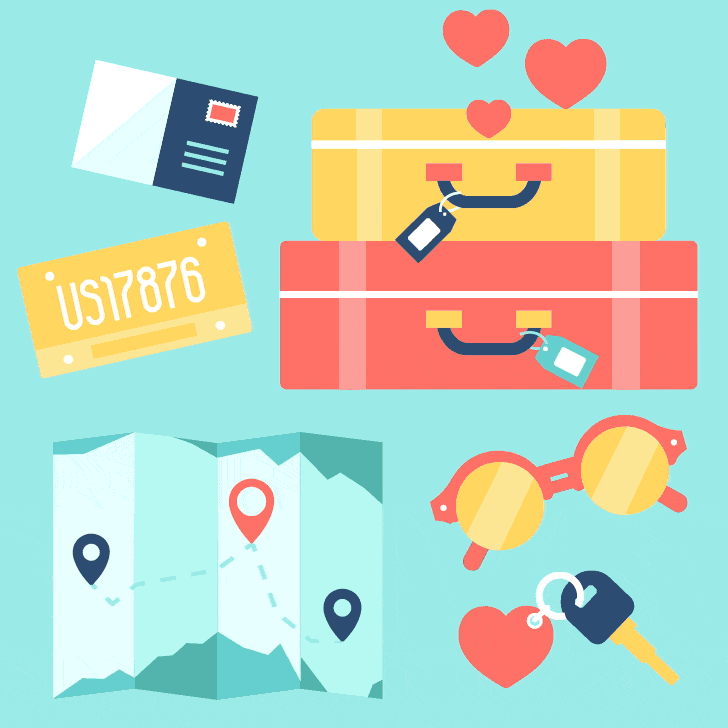 Lastly, our interactive infographics can be first presented as one-page websites. With animations and responsive design, these projects offer our most immersive and web-friendly work type. They're like our entire lemonade stand, offering a whole menu of experiences.
And finally, interactive infographics can also be embeds, which include timelines, maps, quizzes, and more. These boast their own dynamic zest but can be placed within another page. Think of them as the lemonade in an Arnold Palmer.


WHY
they return
Why do our clients keep coming back?
Click around our inbox below to read their praises.
Everyone is just over the moon!
We absolutely love it!
Everyone is just over the moon!
Literally the fastest
We loved you guys!
We had 6 different IGs going at the same time — you put me back on track and you would tell me what was up! There would be times when I just needed answers and needed a super responsive email, and I got that from you.
WHERE
it all began
Our HQ is in Sioux Falls, S.D. Want to have a guess where that is?