So you want to work at a sweet design firm? Let's see what ya got.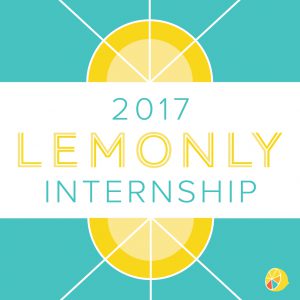 Lemonly's 2017 summer internship program is accepting applications for the best, brightest whippersnappers out there.
We're looking for a few interns who excel in at least two of the following areas:
Project Management
Research
Copywriting
Social Media/Analytics
Graphic Design
Photography/Videography
Web Development
CSS
Animation
Badassery
We can't quite define that last one, but we know it when we see it. Interns are expected to work at least 32 hours per week from Monday, May 15 to Friday, Aug. 11, and have access to their own laptop.
Here's a video outlining how to apply, but make sure to go to our internship landing page as well.
Seven classes of interns have created stunning, creative work before you. Some of them, like our our newest hire Maddie, have joined the team as full-time employees. Sweet, huh?
For more info on how to apply, make your way to lemonly.com/internship.
Can't wait to see your skills!