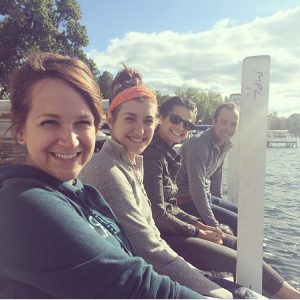 Two weeks ago on a Thursday afternoon, we saved our final Photoshop files, sent the last client email, and locked the front door on our way out to the lake. Team Lemonly hit the road for our second annual company retreat. For two and a half days we left our normal work environment behind and gathered the team to brainstorm, bond, and shape the future of our great company. This year's location: Lake Okoboji.
Last year, we set out on our first company retreat not really knowing what to expect. We knew we wanted to spend some time out of the office and build stronger relationships with our work colleagues. And while much of this happened organically in a mini-van driving across South Dakota to the Black Hills, we had other goals in mind too. We walked away with a better understanding of the individual job roles within Lemonly and how each position impacts the other. We felt a strong desire to improve processes and structure to make everyone's day-to-day job easier, and we also forecasted what Lemonly could look like in three years.
This year we had some similar and some different goals in mind, but we walked away with a lot of lessons. Here are five lessons learned from what became titled as #LemonsAtTheLake:
1. You Can Accomplish a Ton in One Year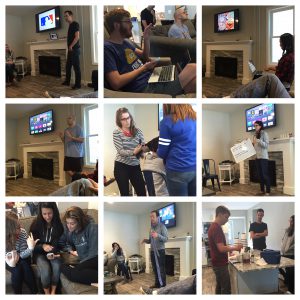 Have you ever made a New Year's resolution that didn't cross your mind again until the end of December?  Maybe you accomplished it, maybe you didn't, or perhaps that goal isn't even relevant any more. Lemonly's 2014 goals were a combination of all three.
After last year's retreat, we left with 16 things/tasks/goals we wanted to accomplish at Lemonly. Some were role-specific for designers or project managers and others were company-wide. We were thrilled when we graded ourselves at this year's retreat and realized we had accomplished 13 of our 16 goals. That's pretty dang good. It's a great reminder that if you get a talented group of people together working on the same goal you can accomplish a ton. Give that team a year and you can move mountains.
2. Good Ideas Need New Scenery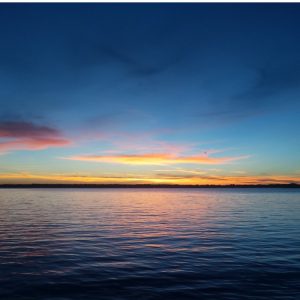 As a creative shop, we should know this better than anyone but sometimes you need new scenery to come up with your best ideas. Getting out of the Lemonly office and into the fresh, beautiful setting of a calm lake in early September was a powerful inspiration.
Our team went through a brainstorming exercise called "dump and sort" which forces rapid idea generation using Post-it notes and visual organization. Allowing the team to do this exercise in a casual and foreign environment of a swanky lake home versus the conference room back at the office yielded great results. Don't forget to switch up your scenery when you're searching for fresh ideas.
3. Don't Force Team Bonding
Trust falls? Obstacle courses? Kumbaya? Pass. Pass. Nope. Not for us. At our Lemonly retreats we certainly try to encourage and create moments of team bonding, but nothing is forced. We want this to happen organically, and for the second year in a row it did.

Embrace all the different personalities you have on your team and allow them to be unique individuals. Some folks stayed in and played board games late into the night while other teams hit the bar and enjoyed some dancing. We did invite everyone onto a breezy pontoon ride Saturday morning and after a couple brave souls jumped into the cool lake water, we eventually had more than half the team swimming around in the lake.
Create opportunities for team bonding to occur, but don't force it. If you hired the right people it will happen on its own.
4. Goals Need to Be Measurable AND BOLD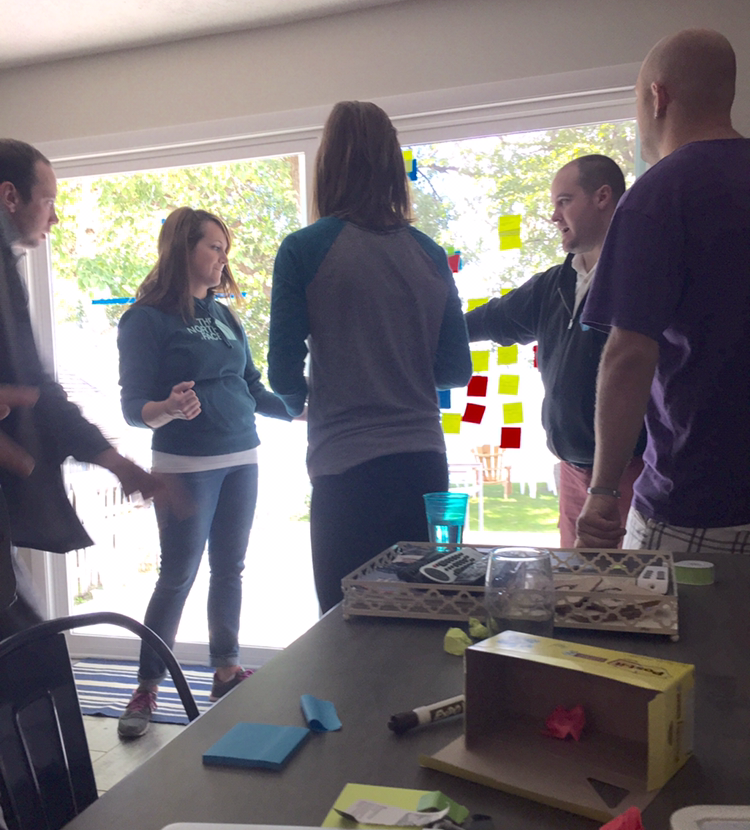 At both of our company retreats, we hired an outside facilitator for an afternoon of programming. This is incredibly powerful for multiple reasons. First, it signaled that this was the time to get serious work done and that the team should dial in and be ready to focus. Second, it's important when we're discussing what Lemonly looks like in 18 months to have open, unfiltered, unbiased conversation. If that discussion was led by me (the mean, ugly boss), then it may have been guarded or filtered. Allowing someone from the outside to come in has been essential for our retreats.
This year's facilitator pushed us to come up with goals that we can measure moving forward. We didn't walk away with actionable steps for each task, but we collectively agreed on benchmarks and what success looks like for Lemonly. But that's not enough. Our facilitator pushed us hard to think big.
Don't just reach a goal, break a goal.
So despite our internal bias or beliefs on what is possible for Lemonly, he challenged us to beat our goals by 30%. Now looking back, we're all united by these new, +30% goals staring us in the face and we're ready to tackle them.
5. Find Ways to Break Bread Together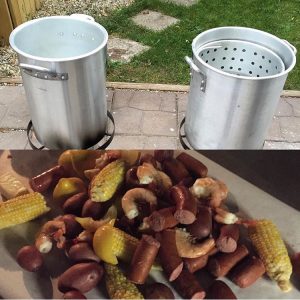 Looking for easy ways to bond as a team? Bring food. It works every time. Food is important to us at Lemonly, and we make it such a social part of our company retreat. We split into teams for each meal and have both meal prep and cleanup scheduled for each gathering. This year we enjoyed a big shrimp boil where you eat with your hands and embrace discomfort with corn in your teeth and smashed potatoes on your fingers. We also enjoyed a prime rib (or pasta dish) at a nice Lake Okoboji restaurant.
Food brings people around the table. It eases conversation and elicits smiles. Plus, we all have to eat anyway, so why not make it fun.
The Impact of #LemonsAtTheLake
We left Lake Okoboji a stronger team with a shared set of goals and a vision for what a better, more effective, faster Lemonly looks like in 18 months. We not only have measurable, audacious goals to strive for but we also built a strong foundation of trust and respect to lean on when times get tough.
All of this occurred in less than 72 hours with pontoons, prime rib, and Post-its. Ok, so we only had one pontoon, but you get the idea.