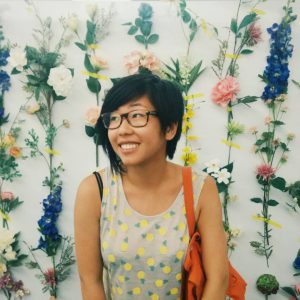 We've added another lovely lady to our Visual Design team! Not only does she have some mad skills, but she also shares a city and college, Emily Carr University of Art and Design, with our other two Vancouver designers, Dafne and Cheryl.
Let's learn a little bit about her below. 🙂
---
Where are you originally from?
My family is from Hong Kong, but we moved to Canada when I was around three.
What's your favorite app?
I don't have many apps, but I do use Instagram to follow my favorite designers and artists. I find it pretty handy for finding upcoming local events and hot spots for restaurants, too.
What do you like to do in your free time?
Visiting coffee shops! Love trying new places, and I'm serious about getting a good cup of coffee. Usually, it also means I have enough time to read, relax, and check out the neighborhood.
What is one thing about yourself that would surprise people?
I've traveled to over 20 countries. Would that surprise people? It surprised me.
If you could be any fictional character, who would you be? and why?
Kiki from "Kiki's Delivery Service." She can fly and talk to cats!
What's your favorite genre of music to work to?
Mostly listen to podcasts (RadioLab, Reply All, This American Life) or electronic.
Name something on your bucket list.
Run a marathon.
What did you say you were going to be when you grew up?
A manga artist.
Why are you a designer?
I enjoy drawing and illustrating, and on the other hand, and I really appreciate functional and informative design. The challenge in finding a beautiful solution between these two is the best experience.
Burritos or pizza?
Pizza.
What is your favorite color?
Yellow. Anything from sunshine yellow to vintage mustard yellow.
If you had a superpower what would it be?
Telepathy.
---
To learn more about Lan, follow her on Instagram at
@lan__yan
(that's two underscores). We're so happy to have you on the team, Lan! : )