If you've ever had the urge to rifle through someone's diary: First, shame on you. Second, you'll love this blog.
We three SLICErs teamed up with our Quench counterparts from our sister agency, Click Rain, to give you a glimpse of our summer internships. Each of us has had a unique experience with plenty of lessons learned and some sage advice for future SLICE and Quench interns.
Take a peek inside our diaries looking back on the experience (and don't blame us if you get grounded for snooping).
---
Lemonly SLICE interns
Austin
Dear diary,
This summer, I've been designing a lot of projects that are as unique and fun as they are challenging. As a design and animation intern, it was exciting to work on our SLICE infographic about the history of the pencil and eraser, and the project ended up exceeding my expectations.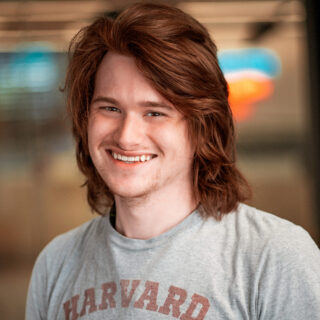 I was really proud when I finished the final design draft of the infographic, but I enjoyed the wireframe process the most. The excitement that coursed through my veins while looking at a blank Illustrator file the size of an ancient scroll was exhilarating. That mindset has carried over to other projects, from designing a vintage National Park poster to microcontent for the Lemonly blog.
I would tell a future intern to be social, interact with everyone you can, and make sure to bring a great attitude and an open mind. This experience has been so special. The people at Lemonly are beyond welcoming and are always willing to impart their expertise on you at a moment's notice. Show what you know as well, because you have so much to offer — that's why they hired you.
I'll remember my time at Lemonly for a long time. It's taught me many things, both about myself and about this amazing place. Wherever I go from here, I will always proudly proclaim myself a Lemonhead.
Yours truly,
Austin Satnan
Design & Animation Intern
Lemonly
---
Kent
Dear diary,
This summer, I've been building layouts and moving keyframes as a design and animation intern at Lemonly. I wasn't super familiar with the intricacies of animated infographics before, but my time here has shown me how versatile they are.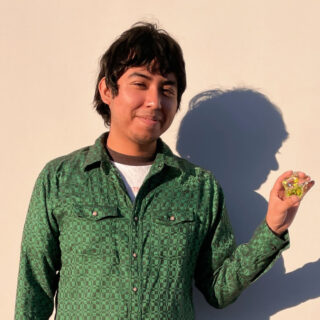 I was really proud when I figured out the flow of my first infographic, but the most fun has been building out brand assets for Click Rain Inc., Lemonly's parent company. Working on this infographic (keep an eye out for it later this year) has allowed me to not only exercise my graphic design skills in a new way, but also to create a piece of work I'm proud of and excited to see in the wild.
I would tell a future intern to take the initiative in areas they are interested in. Communicating what your strengths and weaknesses are will make a difference in the type of work that you do. It's also helpful to drink more water! Everyone knows what brings out the best in their work, and for me, having a few glasses of water has helped me stay concentrated.
Ultimately, I'm incredibly thankful to the team at Lemonly for bringing me on this summer. Although I have never been to Sioux Falls, SD, I know it must be a hub of incredibly talented individuals who are just as passionate as me.
Best,
Kent Ortiz
Design & Animation Intern
Lemonly
---
Tessa
Dear diary,
This summer, I've learned all about business and sales! As Lemonly's business development intern, I've spent a lot of time meeting with potential clients, organizing sales data in spreadsheets, and brainstorming what projects will be best fit for clients' content marketing goals.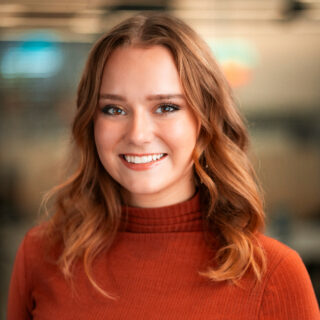 I was really proud when I set up my first proposal by myself and when I figured out some cool spreadsheet functions, but the most fun I had was hanging out with fellow Lemonheads, both during and after work.
I would tell a future intern to talk to as many people as you can as soon as you can. Ask a ton of questions, even if you think they're silly, and always stay grateful for other people's time. Along with a curious attitude, make sure to bring a notepad and pen everywhere you go. You never know when inspiration, advice, or to-dos will strike.
I'm excited for these last few days of summer. I'm so glad I've gotten to spend the past couple months with such great people.
Sincerely yours,
Tessa Holien
Business Development Intern
Lemonly
---
Click Rain Quench interns
Kaitlyn
Dear diary,
This summer, I'm learning and growing my skills as a design intern at Click Rain. I've been busy assisting on numerous client projects. So far, I've gotten to work on a website, programmatic display banners, connected TV ads, social media remarketing posts, landing pages, and more!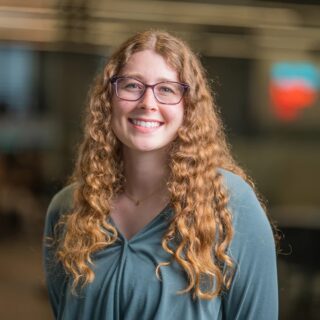 I've also had the opportunity to present to clients. Daphne, Erin, and I led our concept/scope of work presentation, which we all were a bit nervous for. We ended up killing it, and the client even mentioned they were impressed! That definitely made me feel proud of how far we've come.
If I had to give one piece of advice to a future intern, I'd tell them not to be intimidated. Starting a new role can be nerve-racking, but I learned pretty quickly that this is a warm and welcoming environment. Everyone here is truly rooting for your success!
I'm sad that my time here is coming to an end, but I'm excited to finish up everything I'm working on and make the most of my last few days at Click Rain.
Wishing you the best,
Kaitlyn Anderson
Design Intern
Click Rain
---
Erin
Dear diary,
This summer, I improved my video editing and animation skills, plus I learned more about videography. As Click Rain's animation and video intern, I got to work on a wide range of projects. I assisted on video shoots, helped set up interviews, and even got to shoot some footage. I edited those videos and created some animations as well.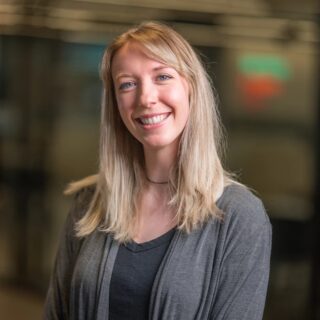 I was really proud of creating a social media motion graphic from start to finish on my own. The team loved it, and I got to really showcase my skills! The most fun I've had this summer was traveling to go on shoots. It's an amazing experience meeting up with clients and shooting footage in different locations. I toured around the Interstates location in Sioux Center, IA, and watched SDSU students work on rovers for a NASA competition in Brookings, SD.
I would tell a future intern to ask questions. Everyone here at Click Rain wants us to succeed, thrive, and grow our skills. Like our mantra says: Better Every Day. Keep an open mind and share your ideas. No idea is wrong, and you never know what can spark an idea for someone else to create something amazing.
I'm excited to continue learning and take all this knowledge and experience with me wherever I go.
Yours truly,
Erin Griebel
Animation & Video Intern
Click Rain
---
Daphne
Dear diary,
This summer, I've felt both my brain and personality blossom in a completely new environment. As Click Rain's marketing intern, I've had the opportunity to use strategic and creative thinking through website reporting, email marketing, campaign strategy, and many more new skills. Although my focus was marketing, I was encouraged to dip into the media process as well. I'm so grateful for the people surrounding me at Click Rain; my mentor was incredibly supportive in making this learning experience my own.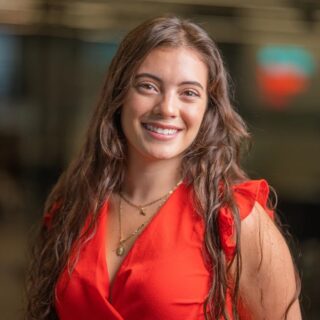 I was really proud when I was able to navigate my way through Google Analytics 4 and pull together a website report, but the most fun I had was collaborating with my coworkers on projects.
I would tell future interns to be yourself, voice your interests, push yourself to try new things with an open mind, learn from those around you, set goals, show gratitude, and root for your own success. Bring your brain and your heart to work! ❤️
As a first-generation college student, I'm excited to apply the skills I learned at Click Rain to the real world. After experiencing the great company culture here, I realize what a difference companies like this can make in both my career and personal life.
Wishing you success,
Daphne Navarro
Marketing Intern
Click Rain
---
If that all sounds like fun, keep an eye on our internship page come January for details about next year's SLICE internship. Get a leg up by subscribing to the Lowdown to get the latest infographics and content marketing reads in your box every month.
And with that, the 2023 SLICE crew is signing off. Thanks for tuning in to our sweet summer at Lemonly! ✌️