Team Lemonly made the trek down to Big Omaha and decided to bring a sweet treat. To commemorate year five of Big Omaha, a entrepreneurship and innovation conference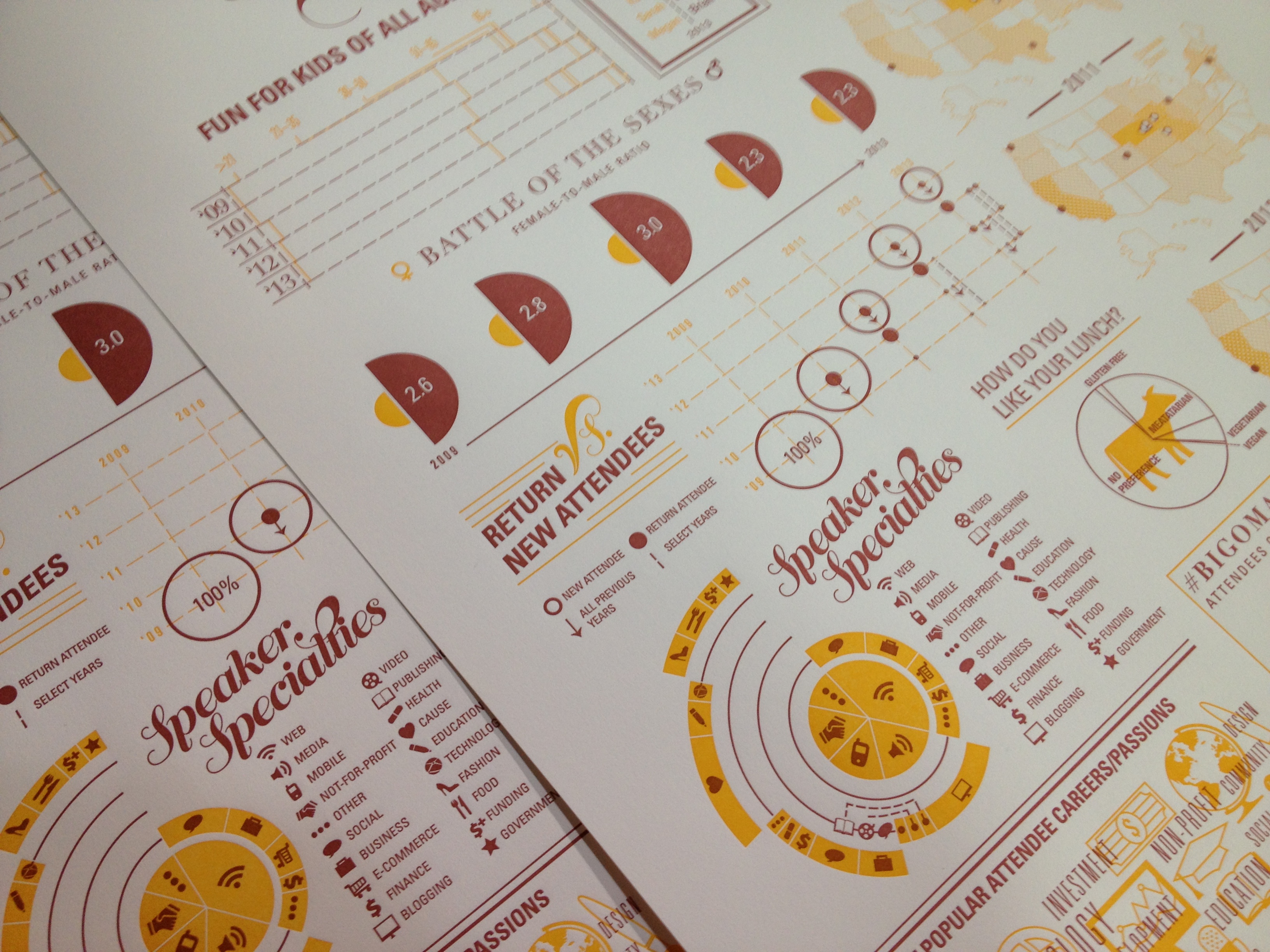 right here in the Silicon Prairie, we knew we needed to make an infographic that visualizes the great data behind the wonderful conference we've grown to love.
The marriage of Lemonly's sweet visuals and the talented letterpress production of Spark Letterpress made the Big Omaha at Five years infographic poster a sweet success.
With different data points like male/female ratio, where attendees have been from each year, and speaker specialties, this is definitely fun to look at and a great way to see how Big Omaha has grown.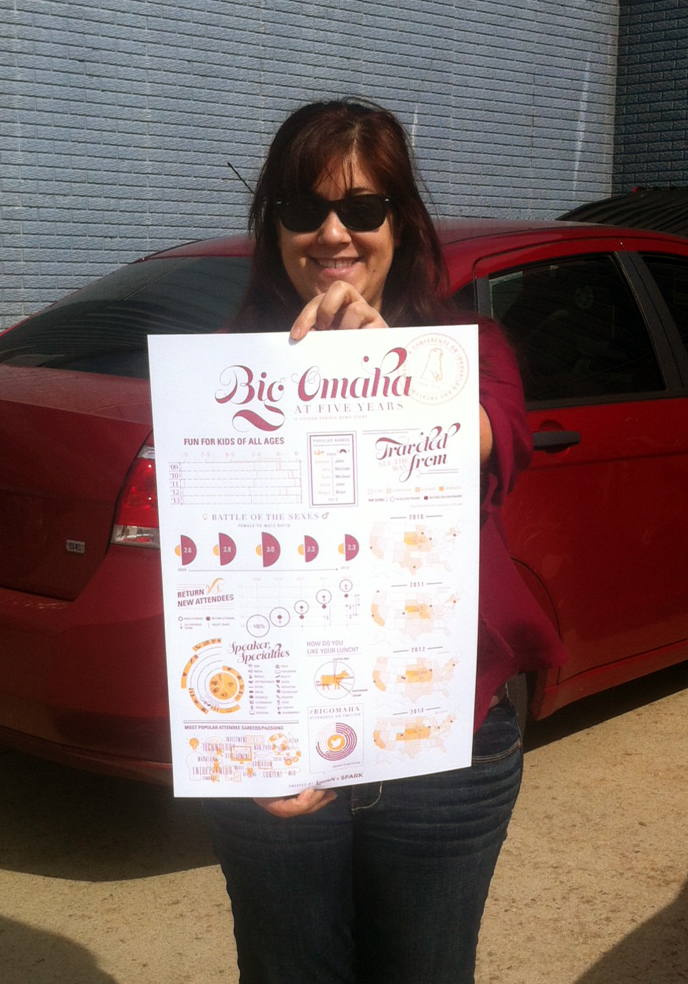 If you're a Big Omaha attendee, be sure to grab the limited edition poster today.  We only brought so many, so get one quick! If you like what you see, be sure to give our designers a
shout out. To see the poster in digital form, check it out on our infographic work page. It's definitely a sweet sight in person, but digital works if you couldn't make it.
If you're at Big Omaha and want to meet up, tweet us @thinklemonly. We'd love to meet you and talk sweet visuals.