Scribendi is an English language editing and proofreading service. They came to Lemon.ly with two main goals:
1. Help the general public make sense of their services
2. Be noticed by influencers in their field
So naturally, our idea was to turn this somewhat confusing topic into a heavyweight-boxing match depicting the importance of editing and proofreading in the writing process.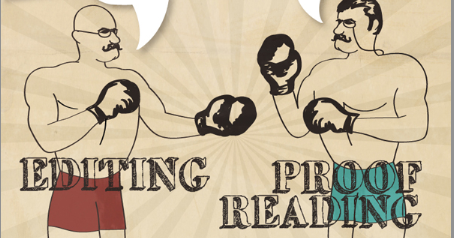 Shortly after the infographic of the battling English-language titans was posted on Scribendi's website, it started getting traffic. They sent the link to their infographic to a few major influencers, and things really took off when @GrammarGirl of "Grammar Girl's Quick & Dirty Tips" toasted them with a retweet.
Since being published 10 days ago, the infographic has seen more than 37,000 page views, more than 34,000 stumbles, 741 clicks on Twitter with 70 retweets, and around 300 referrals on Facebook.
"We're thrilled that this one has proven so popular, not only because it has introduced so many people to the Scribendi brand, but because it neatly explains what is sometimes a hard concept for people outside the industry," President of Scribendi.com Chandra Clarke said.
At Lemon.ly, our mission is to create understanding through visuals. In the case of Scribendi's "Editing vs. Proofreading" infographic, I think we can consider the mission accomplished. Congrats to Scribendi on your success!