Like many of my colleagues here at Lemonly, I like discovering new artists to inspire my own work. I especially like discovering new illustrators.
Working in a design agency doesn't mean that we exclusively surround ourselves with only design-related things, we like to mix things up and explore all creative avenues. So, for this post, I thought I'd share with you all some of the awesome illustrative talent I've come across over the years. These illustrators are legit.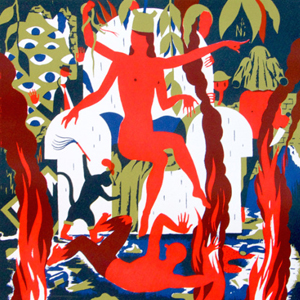 Blexbolex
Website // "People," a book by Blexbolex
A screen printer by training, Blexbolex has a large following in the worlds of art, comics and children's books. If you dig vintage-flavored silkscreen illustrations, you'll dig this fella. Check out his book "People,"  it's a classic and a top pick for both kids and adults.
Have any other illustrators you think we should take a look at? Tweet us @lemonly, we'd love to see your picks.